Wheelchair Warrior Sai Kaustuv Dasgupta, renowned for his role as a Global Motivational Speaker, Happiness Coach, and Diversity & Inclusion Champion despite a significant 90% disability, has been granted the esteemed "DIVERSITY LEADERSHIP AWARD 2023." This remarkable acknowledgment was graciously presented to him during the illustrious 22nd Edition of the Asia Pacific HRM Congress Award Ceremony, hosted at the opulent Taj MG Road in Bengaluru.
Sai Kaustuv's awe-inspiring journey leading up to this illustrious recognition is a testament to his unwavering resilience and a source of profound inspiration. Confronting a staggering number of over 50 fractures and enduring an array of formidable challenges, he valiantly persevered through six years of profound depressive confinement. Emerging from this arduous ordeal, Sai Kaustuv has truly evolved into an unparalleled beacon of hope and motivation, serving as an exemplar for countless individuals worldwide.
Sai Kaustuv Dasgupta – The Wheelchair Warrior Honoured With Prestigious Diversity Leadership Award at Asia Pacific HRM Congres | Watch Video Here
Sai Kaustuv Dasgupta @ Asia Pacific HRM Congres Awards 2023
The Asia Pacific HRM Congress Awards 2023, a prestigious initiative by the World HRD Congress, bestowed upon Sai Kaustuv the highest echelon of Leadership Award. This accolade signifies a global coalition encompassing an astounding 100+ countries, spanning across diverse regions such as Afghanistan, Australia, Bangladesh, Bhutan, Cambodia, China, Fiji, India, Indonesia, Japan, Malaysia, Nepal, New Zealand, North Korea, Pakistan, Philippines, Singapore, Sri Lanka, Taiwan, Thailand, Vietnam, and numerous other areas across the world.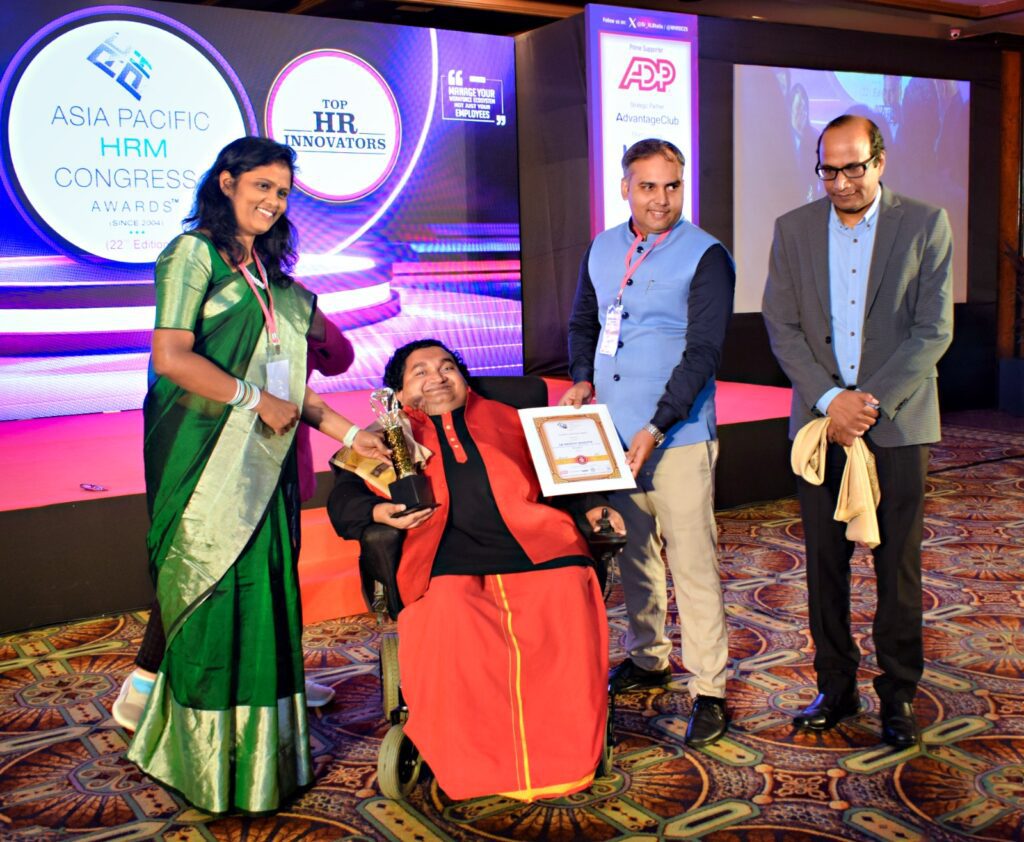 Sai's laudable achievements were celebrated amidst the august presence of distinguished international luminaries, including luminaries such as Dr. R L Bhatia, the visionary Founder of World CSR Day & World Sustainability Congress; Dr. Partha Sarathi Mishra (IAS), a venerable Senior Civil Servant within the Government of Odisha; Aasif Sayed, the accomplished CHRO Asia Head; Dr. R P Banerjee, the venerable Chairman & Director of EIILM Kolkata; Smiti Bhatt Deorah, the astute Co-Founder of Advantage Club; and Raji Thomas, the eminent Director of Corporate Relations at the esteemed Indira Group of Institutes in Pune.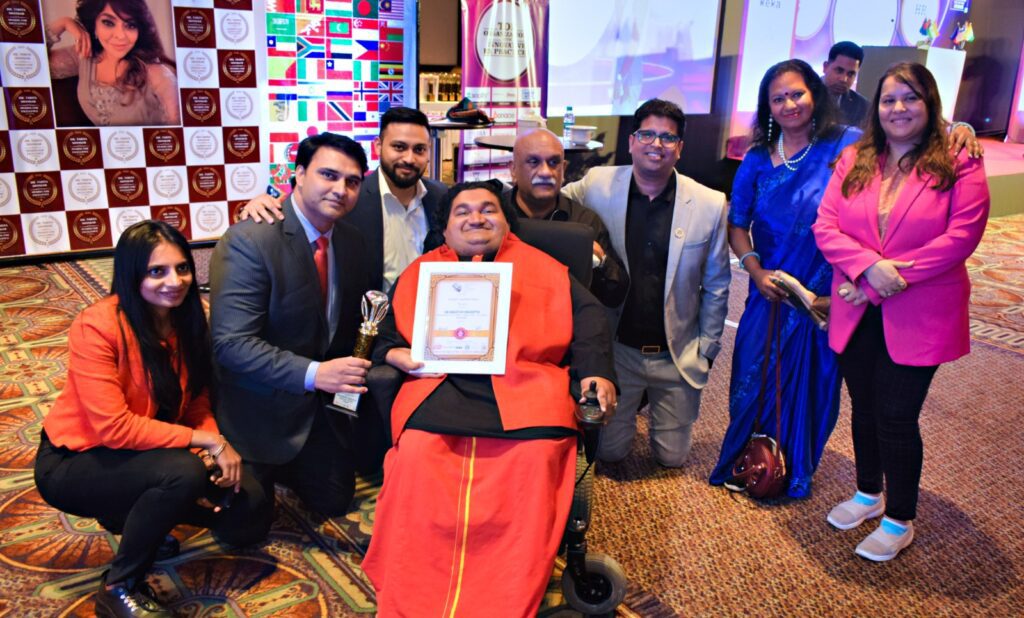 Sai Kaustuv's outreach extends far and wide through a plethora of motivational endeavors, encompassing over a staggering 1000 immersive webinars. His influence has touched the lives of a diverse spectrum of individuals, ranging from eminent global leaders to esteemed medical professionals, students, and corporate executives in various corporations. His core message, emphasizing acceptance and empowerment through the lens of disability inclusion, resonates profoundly within the hearts and minds of his audience.
Notably, during the recent G20 Summit, a pivotal declaration was made, pledging an unwavering commitment to ensuring equal access to inclusive, equitable, and high-quality education for all individuals, including those with disabilities. Sai Kaustuv's multifaceted awareness programs and groundbreaking research initiatives in accessibility have catalyzed a transformative shift, making India a more wheelchair-accessible nation, where every citizen is guaranteed equal rights and opportunities.
Continue reading about the latest updates on The Update India and follow us on Google News, Facebook, and Instagram!